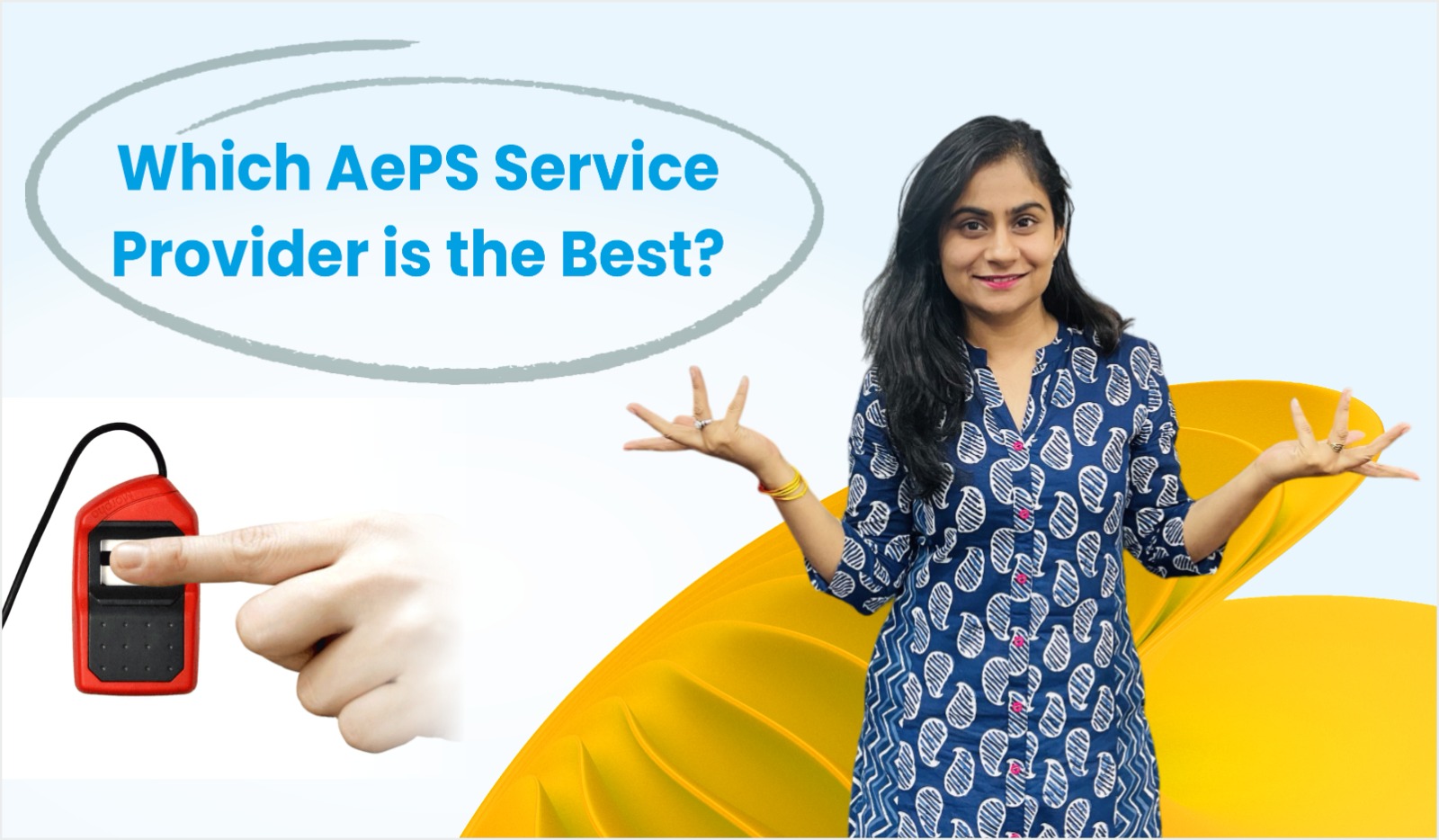 AePS, short for Aadhaar-enabled Payment System, is a wonderful innovation that brings the convenience of banking services to the doorsteps of millions of people in India. It's a digital payment system that allows individuals to carry out banking transactions using their Aadhaar number and fingerprint authentication.
Now, you might be wondering, what's so special about it? Well, AePS plays a vital role in bridging the gap between the unbanked population and formal banking services. It empowers individuals who don't have access to traditional banking facilities to perform various transactions effortlessly.
Seeing how quickly AePS is gaining traction and making financial transactions a breeze for everyone is amazing. Therefore, a number of FinTech companies are offering the AePS service for the convenience of unbanked and digitally backward areas.
So, if you are wondering which AePS service is best or which AePS service provider is best because you want to start an AePS cash withdrawal business of your own, then you are at the right place! Let's dive in to find out which AePS service provider is the best and what factors you should consider before choosing an AePS service provider.
How does AePS simplify financial transactions?
AePS is making it easier for people to use banking facilities without visiting a bank branch, below mentioned are some other ways in which AePS simplifies financial transactions.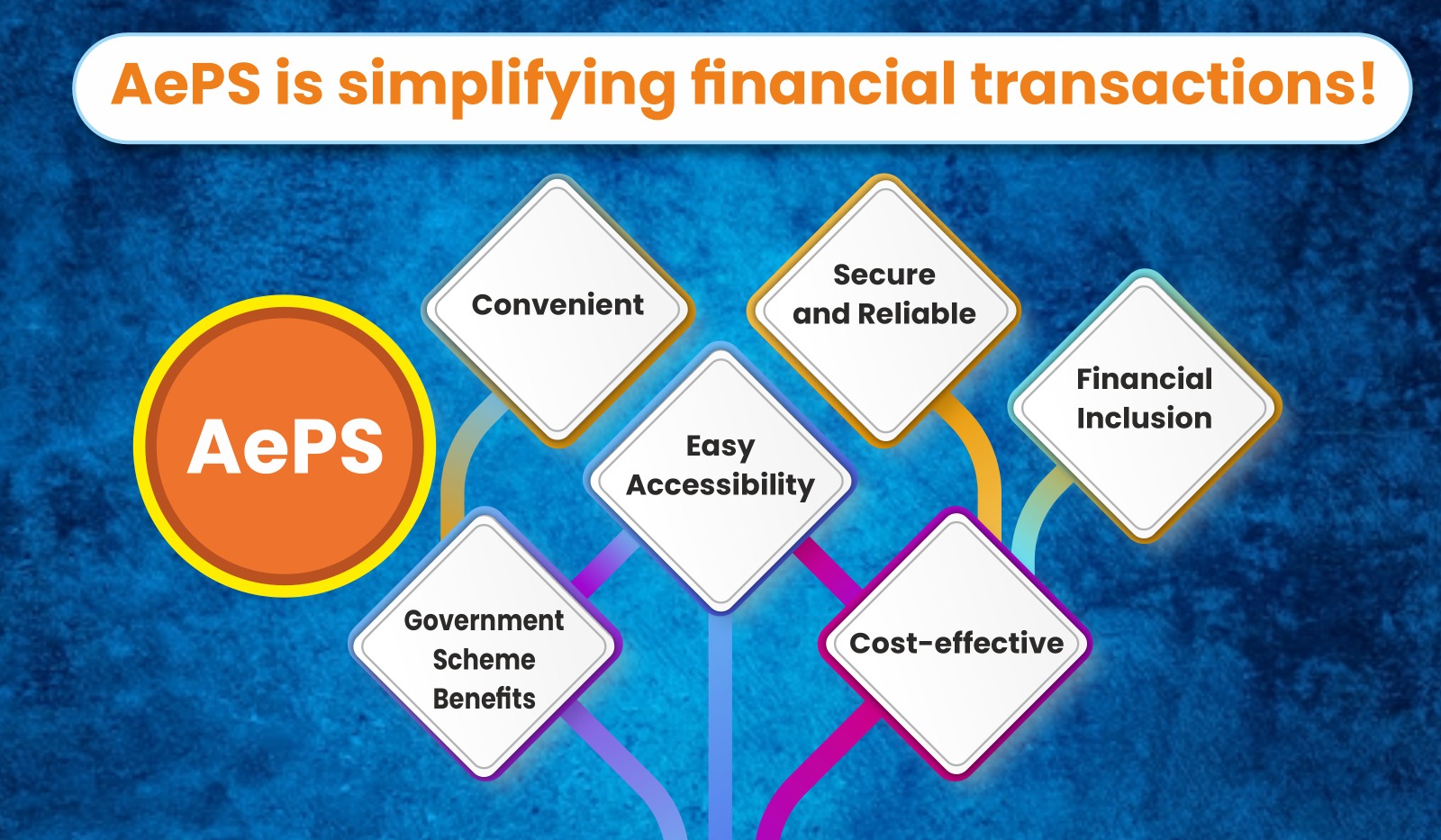 Convenient and Inclusive: AePS allows you to make financial transactions using your Aadhaar number and fingerprint authentication. It simplifies the process by eliminating the need for physical cards or remembering multiple passwords.
Easy Accessibility: With AePS, you can enjoy banking facilities at the shop of any person who offers AePS, which is typically located in your neighbourhood. It brings banking services closer to you, ensuring easy access to financial transactions.
Secure and Reliable: AePS uses your unique Aadhaar number and biometric information (fingerprint) for authentication, making it highly secure and reliable. It reduces the chances of fraud or identity theft since only you can authorize transactions with your biometrics.
Government Scheme Benefits: AePS also simplifies the distribution of government scheme benefits, such as subsidies or pensions. By linking Aadhaar with bank accounts, beneficiaries can directly receive their payments with the help of AePS service providers available in their areas, eliminating intermediaries and reducing delays.
Financial Inclusion: AePS plays a significant role in promoting financial inclusion, especially for individuals who previously had limited access to banking services. It empowers people in rural areas and unbanked regions to perform financial transactions conveniently, helping them become a part of the formal financial system.
Cost-effective: AePS transactions are usually more cost-effective compared to traditional payment methods. It reduces the need for physical infrastructure, such as banks and ATMs, and promotes digital transactions, which can result in cost savings for both individuals and financial institutions.
Overall, AePS simplifies financial transactions by leveraging Aadhaar-based authentication, making them convenient, secure, and accessible to a wider population. It brings banking services closer to people, empowering them to manage their finances efficiently and contribute to the nation's economic growth. Now, let's see which AePS service provider is best and why?
List of AePS service providers in India
In India, several FinTech companies are offering the AePS service to the unbanked and rural population. However, if you are looking to start an AePS cash withdrawal business of your own, then you must consider the best company to flourish in the market. Let's first have a look at some of the top-notch FinTech companies that offer AePS service.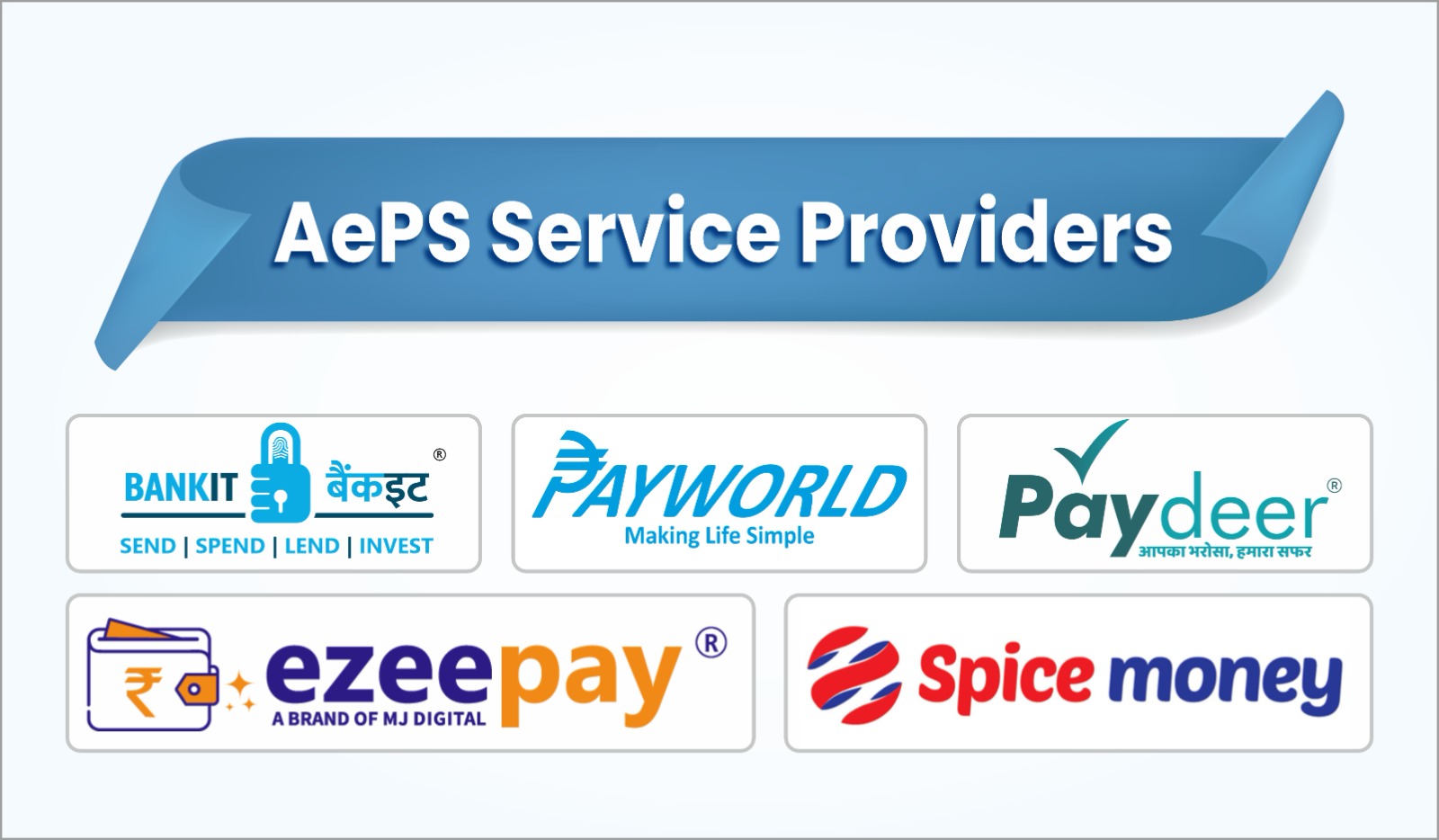 With a mission to build the largest branchless banking network, Payworld is working towards making AePS service available to unbanked people with its vast merchant network. Payworld is a Gurgaon-based company making cash withdrawals through Aadhaar accessible to everyone.
As a rural FinTech company, EzeePay is working dedicatedly to allowing rural populations to enjoy the Aadhaar-based cash withdrawal service without ATMs. It is a Delhi-based FinTech company that has made its significant presence in the FinTech world in a short span of time.
With its presence in every state in India, BANKIT is providing the AePS service even in the remotest areas. It is a Noida-based FinTech company that is empowering rural and unbanked populations with banking and financial services like AePS. BANKIT is eradicating digital-financial literacy among the rural and unbanked population with the help of its wide Agent base spread across India.
Paydeer is a digital payment platform that is working to minimise the need for cash withdrawals through its AePS service. It is a Jaipur-based FinTech company that is growing rapidly with its wide retailers' network.
Working dedicatedly towards enabling people to use their Aadhaar for cash withdrawals, Spice Money is increasing the demand for AePS with the help of its Adhikaris. Spice Money is a Noida-based company that is breaking barriers between unbanked people and digital banking services.
How to choose the best AePS service provider?
A number of AePS service providers are available in the market claiming to be the best. However, it is on you and your needs to choose the best among them. Here we are listing some factors that you can consider when selecting the best AePS service provider.
Reliability: Choose an AePS service provider that is known for its reliability. Look for a provider that has a good track record of uptime and minimal service disruptions. You want to ensure that the service is available whenever you need it.
Network coverage: Check the network coverage of the AePS service provider. Make sure they have a wide reach and are connected to multiple banks and financial institutions. This ensures that you can access your account and perform transactions from various locations without any limitations.
Transaction fees: Compare the transaction fees charged by different AePS service providers. Look for a service that offers competitive rates and transparent fee structures. Be aware of any hidden charges or additional costs that may impact the overall cost of using the service.
Customer support: Good customer support is crucial when dealing with any service. Choose an AePS service provider that offers reliable and accessible customer support channels. Look for options such as phone support, email assistance, or live chat to resolve any issues or queries you may have.
Additional features: Consider any additional features or value-added services offered by the AePS service provider. Some providers may offer features like instant balance updates, transaction history, or loyalty programs. Evaluate these features based on your specific needs and preferences.
Reputation and reviews: Research the reputation of the AePS service provider. Look for reviews and feedback from other users to get an idea of their experiences. A well-established and reputable provider is more likely to offer a reliable and satisfactory service.
Integration options: If you plan to integrate the AePS service with other systems or platforms, check for compatibility and available integration options. Ensure that the service can seamlessly integrate with your existing infrastructure or software.
Future scalability: Consider the scalability of the AePS service as your needs may change and grow over time. Choose a provider that can accommodate your future requirements, such as increased transaction volumes or expanding network coverage.
By considering these factors, you can select the best AePS service that aligns with your needs, offers a secure and reliable platform, and provides a seamless user experience.
Choose the best AePS service provider and grow your business!
With AePS, you can help people living in areas without banking infrastructure to enjoy various financial services such as cash withdrawals, balance inquiries, fund transfers, and even depositing money into their bank account. All you need is their Aadhaar number and their fingerprint. It's like having a mini bank right in your hands!
The significance of AePS reflects in the fact that it promotes financial inclusion by allowing people from remote areas to participate in the formal banking system. This opens a world of opportunities, as individuals can receive government subsidies, pensions, and other benefits directly into their bank accounts, reducing the risk of corruption and ensuring transparency.
AePS has a bright future considering the growing demand for financial services in rural areas. Hence, while wondering which AePS service is best, you must consider the one that provides you with reliability, wide network coverage, competitive charges, better customer support, additional features, integration options, and future scalability.