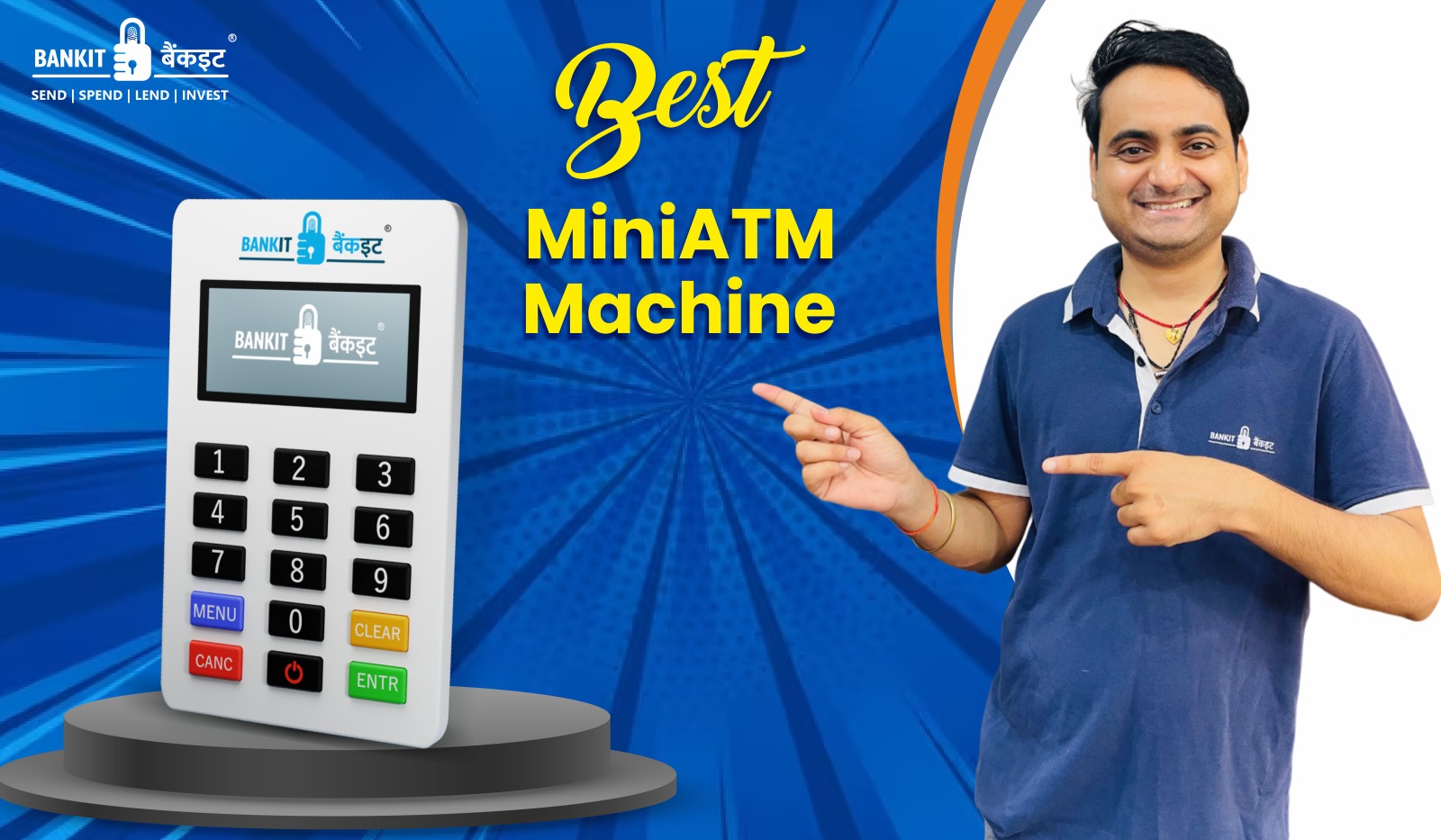 In today's world, where people are always on the go, finding time to visit a bank branch to withdraw cash can be difficult. This is especially true for people who live in rural areas, where ATMs are often few and far between.
Therefore, MiniATM machines are a convenient solution for people who need to access cash quickly and easily. These small, portable devices can be placed in a variety of locations, such as grocery stores, pharmacies, and gas stations. This makes it easy for people to withdraw cash without having to travel long distances.
BANKIT is a leading FinTech company that specializes in MiniATM machines. The company's machines are equipped with cutting-edge technology, making them easy to use and secure. BANKIT also offers a variety of features that make its MiniATM machines more convenient for users, such as the ability to make balance inquiries and generate mini statements.
BANKIT's MiniATM machines are a valuable resource for people who live in rural areas. So, let's have a look at why BANKIT's MiniATM machine is worth installing at a shop.
Understanding MiniATM Machines
MiniATM machines are changing the way we get cash. These small but mighty devices pack the same punch as traditional ATMs but are more portable and convenient. With features like cash withdrawal, balance inquiry, and mini statement, MiniATMs make it easy to do banking on the go.
In addition to their portability, MiniATMs also offer several advantages over traditional ATMs. They're cheaper to set up and maintain, they process transactions faster, and they're more accessible in rural areas and underserved communities.
Exploring the Best MiniATM Machine by BANKIT
When it comes to MiniATM machines, BANKIT is the name to trust. With its expertise in FinTech solutions, BANKIT has designed a MiniATM machine that sets new standards in the industry. Let's delve into the key features that make BANKIT's MiniATM machine stand out from the competition: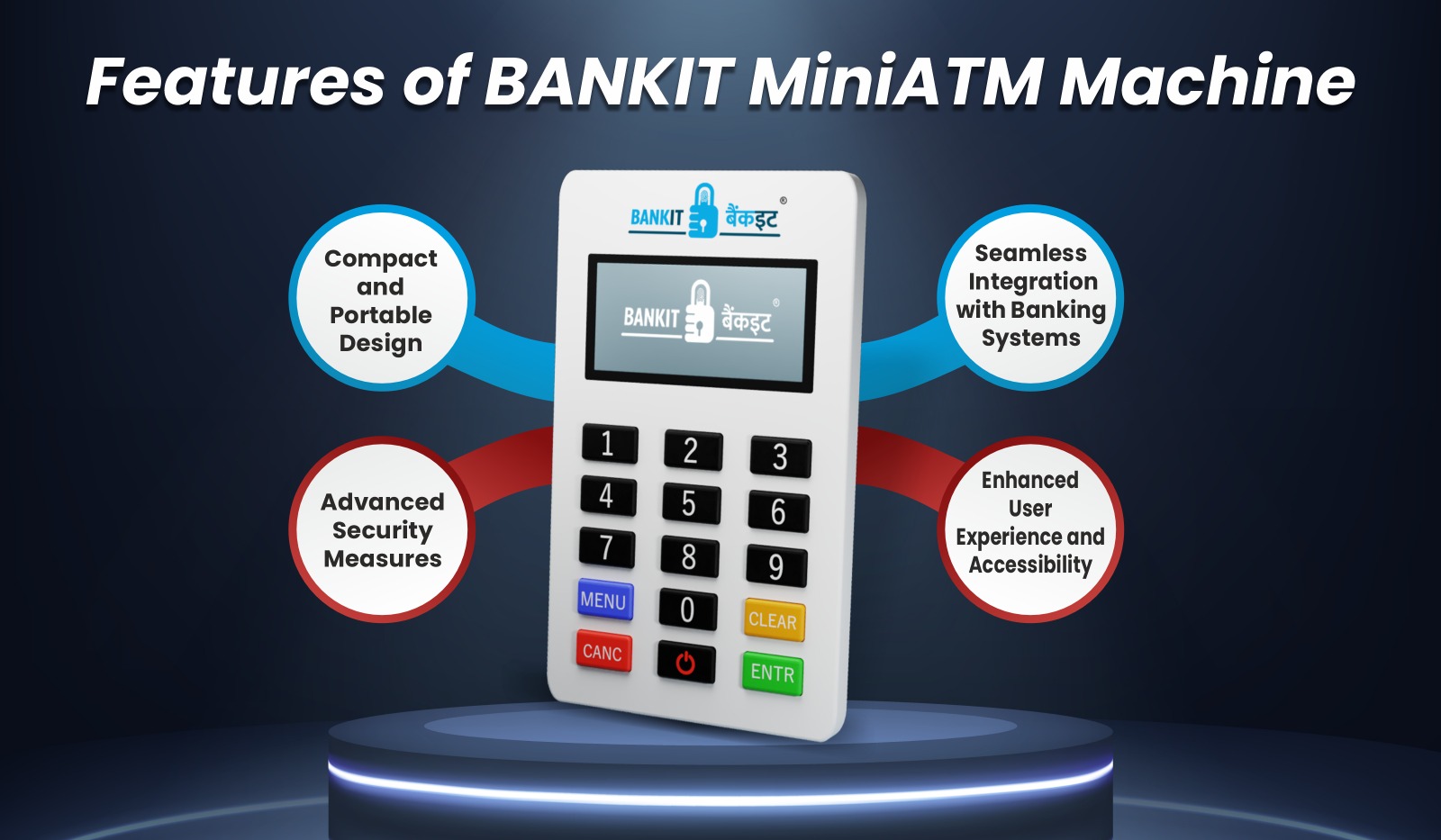 Compact and Portable Design: BANKIT's MiniATM machine boasts a sleek and lightweight design, making it easy to carry and install in various locations. Whether it's a small business or a remote village, this device can fit seamlessly into any environment.
Advanced Security Measures: Security is a top priority in the banking industry, and BANKIT understands this. Its MiniATM machine is equipped with advanced security features, including PIN-based access and encrypted data transmission, ensuring that every transaction is safe and secure.
Seamless Integration with Banking Systems: BANKIT's MiniATM machine seamlessly integrates with existing banking systems, allowing users to access their accounts and perform transactions with ease. This integration eliminates the need for additional infrastructure and streamlines the banking process for both customers and businesses.
Enhanced User Experience and Accessibility: BANKIT has prioritized user experience, making its MiniATM machine incredibly user-friendly. The intuitive interface and clear instructions ensure that even individuals with limited technical knowledge can use the device effortlessly. Moreover, the accessibility of these machines in remote areas brings banking services closer to the unbanked population, promoting financial inclusion.
Many local shop owners and other small businesses have benefited from the convenience and efficiency that BANKIT MiniATM offers, transforming the banking experience for their customers better.
The Role of BANKIT in Revolutionizing Cash Withdrawal Services
BANKIT has played a significant role in revolutionizing the cash withdrawal services landscape. Through its MiniATM machines, it has contributed to the FinTech industry's growth by bringing innovative solutions to the market. These devices have not only made banking more accessible for remote communities but have also empowered small businesses to offer cash withdrawal services to their customers, generating additional income.
Success stories and case studies demonstrate the positive impact BANKIT's MiniATM machines have had on financial inclusion. From empowering small entrepreneurs in rural areas to enabling rural and unbanked people to withdraw cash from their bank accounts effortlessly, BANKIT's MiniATM machines have transformed lives and opened up new avenues for economic growth.
Comparison with Competitors
In a competitive market, BANKIT's MiniATM machine stands out from its competitors. Here are the differentiating factors that give it an edge:
Cutting-Edge Technology: BANKIT constantly strives to stay ahead of the curve by incorporating the latest technology into its MiniATM machines. Its devices are equipped with state-of-the-art features, ensuring optimal performance and a seamless user experience.
Customer Support and After-Sales Service: BANKIT prides itself on providing excellent customer support and after-sales service. Its dedicated team is always ready to assist customers with any queries or concerns, ensuring a smooth and hassle-free experience.
Affordability and Value for Money: BANKIT understands the importance of affordability. Its MiniATM machines offer great value for money, combining cost-effectiveness with high-quality performance. This makes BANKIT an attractive choice for businesses and individuals looking for a reliable cash withdrawal solution.
BANKIT's MiniATM Machine: Empowering Businesses and Individuals
BANKIT's MiniATM machine is undoubtedly the best in its class, revolutionizing the way we access cash, especially the unbanked and rural people. Its compact design, advanced security features, seamless integration with banking systems, and enhanced user experience make it a game-changer in the industry.
Through its innovation and commitment to financial inclusion, BANKIT has empowered businesses and individuals across the country. If you're looking for the best MiniATM machine, BANKIT is the name you can trust. Now explore BANKIT MiniATM's offerings at Rs. 1,399 only (discounted price offer available for a limited time only). So, take your cash withdrawal business to a new level with BANKIT's MiniATM machine and order your MiniATM today from BANKIT's official website.