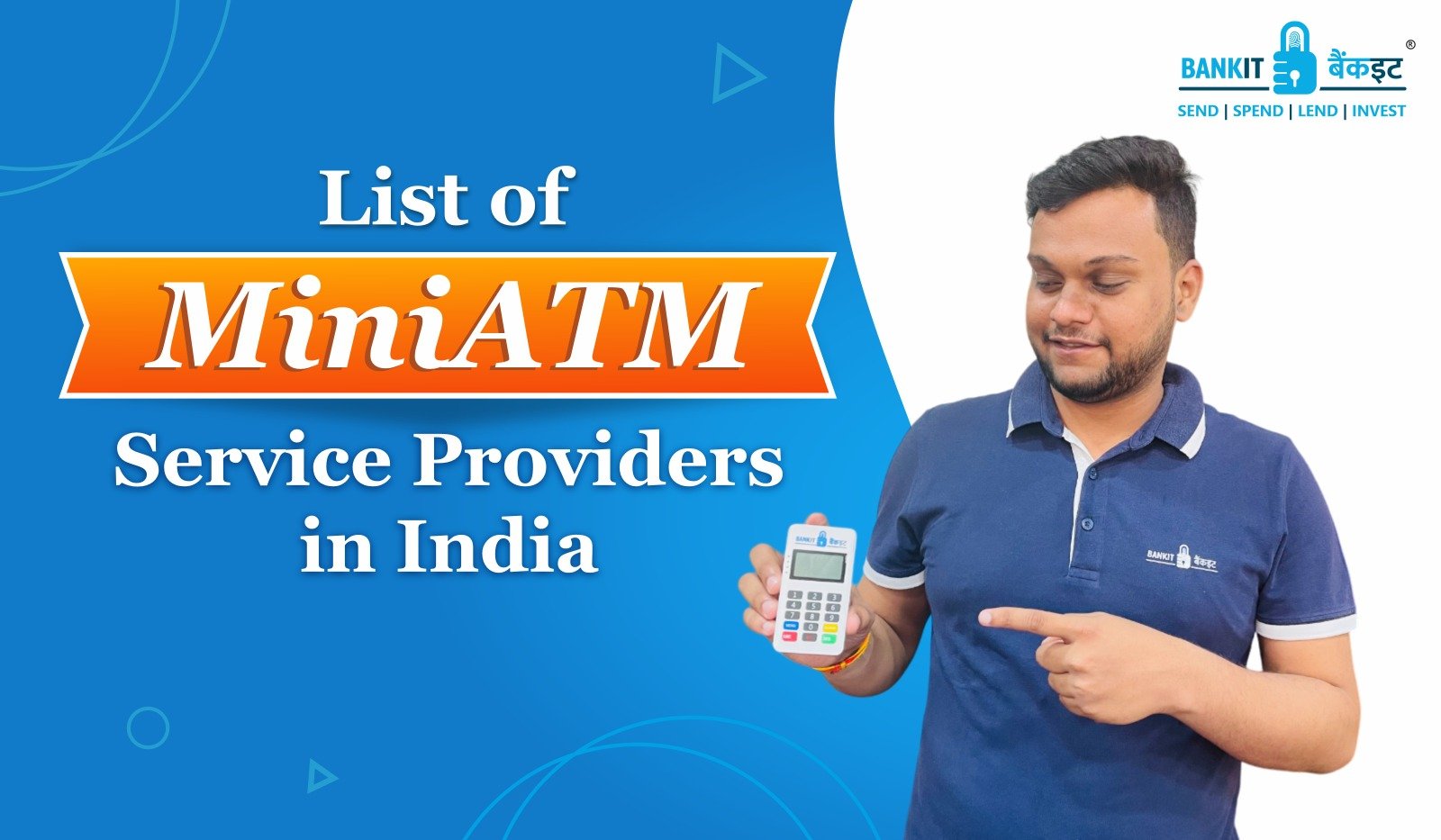 MiniATMs are ruling the world of cash withdrawal. People who would suffer from the lack of banking facilities are being consoled by the heroic act of MiniATMs, which are popularly known as mATMs.
MiniATMs or micro-ATMs, have become an essential cash withdrawal service in India. With more than 65% of India's population living in rural areas, accessing traditional banking services can be a challenge because if we take the number of people residing in rural areas and the number of banks and ATMs available for them, the number doesn't match, sadly.
However, MiniATMs have bridged the gap between rural people and the unavailability of banks/ATMs by allowing people in remote areas to withdraw money and perform basic banking transactions using their debit cards. The changes that mATMs have brought in the lives of people scream for themselves.
Micro-ATMs have helped improve financial inclusion, promote cashless transactions, enhance overall economic growth, and enable rural people to withdraw cash from their bank accounts even without banking infrastructure.
Today, we will discuss the features and benefits of mATMs, various MiniATM service providers in India, and the importance of MicroATM service in India.
Features and Benefits of mATMs
mATMs, also known as MiniATMs, are small and compact automated teller machines that offer basic banking services to customers. Here are some of the features and benefits of mATMs:
Features of mATM: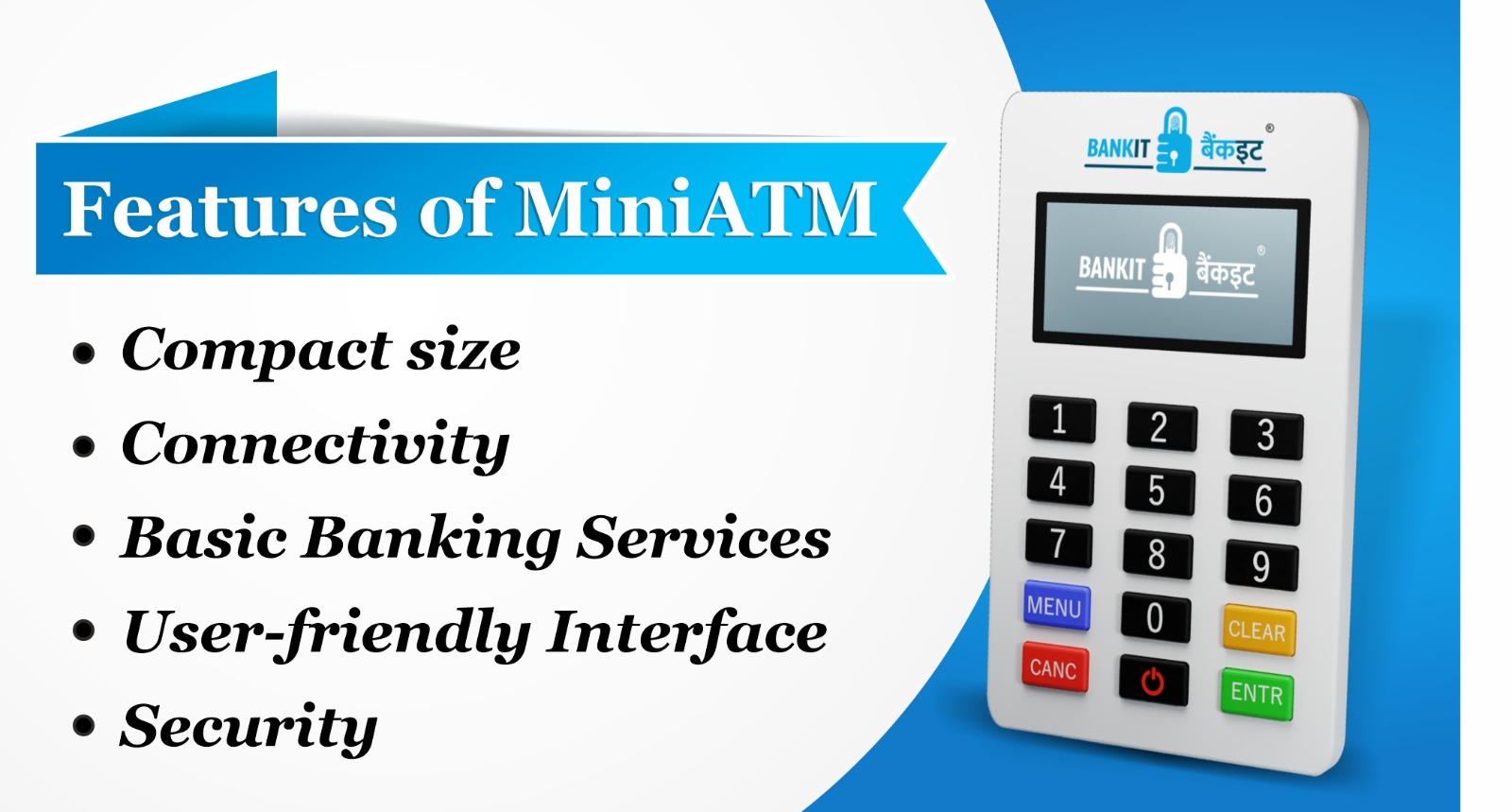 Compact size: MiniATMs are smaller in size compared to traditional ATMs, making them easy to install and operate in areas with limited space.
Connectivity: MiniATMs can be connected to a mobile device via Bluetooth, Wi-Fi, or a cellular network, allowing users to perform banking transactions using smartphones.
Basic banking services: MiniATMs offer basic banking services such as cash withdrawals, balance inquiries, and mini statements without visiting any bank.
User-friendly interface: The interface of mATMs is designed to be simple and easy to use, making it accessible to all customers, including those who may not be tech-savvy.
Security: MiniATMs are equipped with various security features such as PIN authentication, card reader, and encryption to ensure the safety of customers' financial transactions.
Benefits of mATM: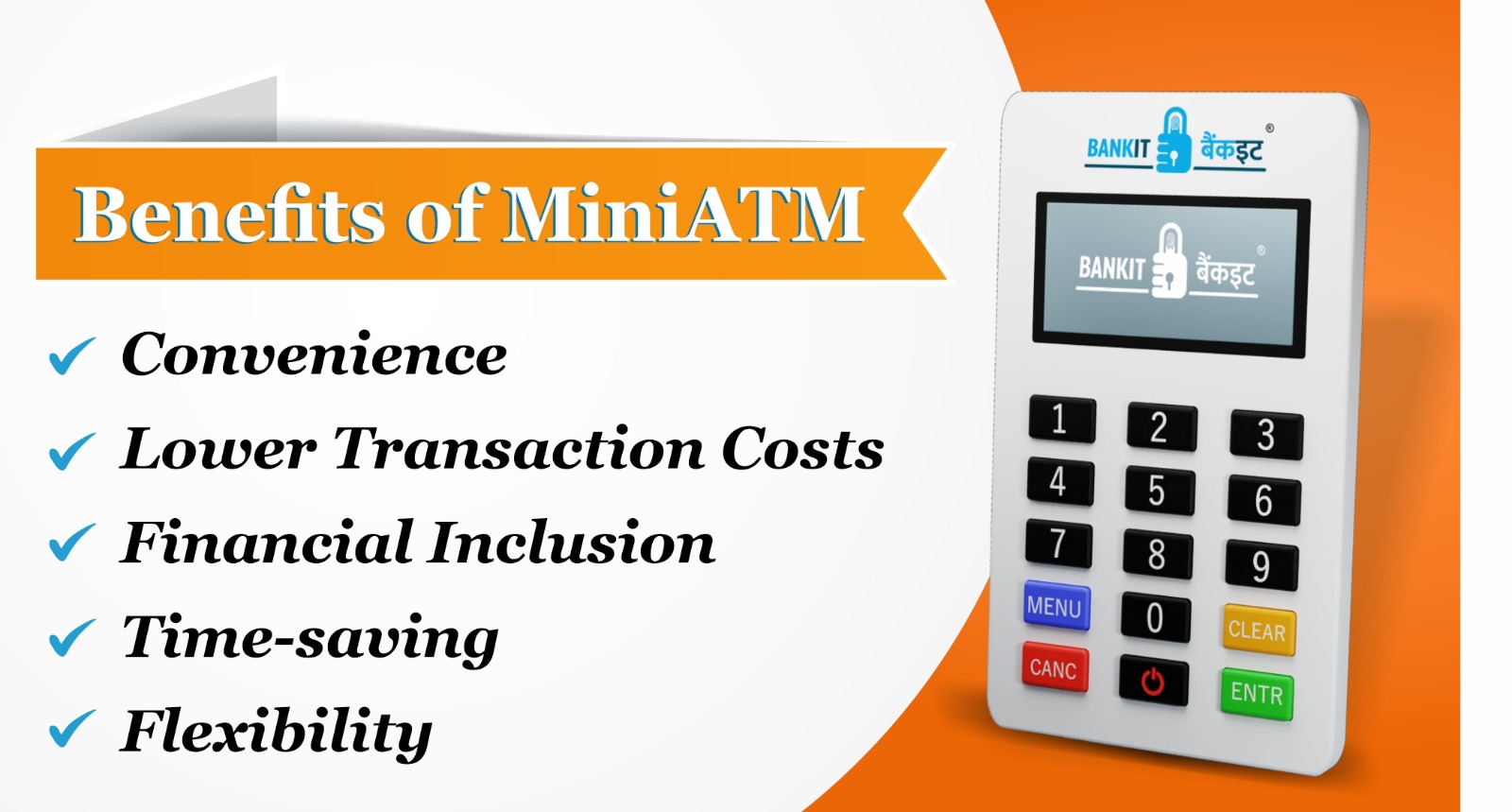 Convenience: mATMs provide customers with a convenient way to access basic banking services, especially in areas where traditional banking services are not readily available.
Lower transaction costs: mATMs are cost-effective compared to traditional ATMs, making them a viable option for banks to extend their services to remote and underserved areas.
Financial inclusion: mATMs play a vital role in promoting financial inclusion by providing basic banking services to individuals who do not have access to traditional banking services.
Time-saving: mATMs save customers' time by providing quick access to basic banking services without needing to visit a bank branch.
Flexibility: mATMs offer customers the flexibility to perform banking transactions anytime and anywhere, providing them with greater control over their financial transactions.
mATMs offer a convenient and cost-effective way for banks to expand their services and for customers to access basic banking services, thereby promoting financial inclusion and reducing transaction costs. Now, let's have a look at the list of various MiniATM service providers in India who assist banks in expanding the facility of cash withdrawal even in remote areas.
4 MiniATM Service Providers in India
In India, several top-notch FinTech companies serve as the MiniATM service providers. Here's a list of 4 FinTech companies that offer one of the best MiniATM services in rural and semi-rural areas.
1. PayNearby MiniATM Service
PayNearby is a leading FinTech company in India that offers MiniATM services through its extensive network of local retailers, commonly known as "kirana stores".
Company Name- PayNearby Technologies Private Limited
Become a PayNearby Retailer- PayNearby offers its MiniATM services through an extensive Retailer network.
PayNearby MiniATM- You can visit any PayNearby Retailer to use the service of MiniATM using debit cards from over 1000+ banks.
2. BANKIT MiniATM Service
BANKIT is a FinTech company that provides banking and financial services like MiniATM in India through its wide network of BANKIT Agents.
Company Name- BANKIT Service Private Limited
Become a BANKIT Agent- BANKIT offers its MiniATM services through a wide Agent network spread across India.
BANKIT MiniATM- To use the MiniATM Service of BANKIT, you can visit any BANKIT Agent outlet and use the debit card of any bank to withdraw cash.
3. Spice Money MiniATM Service
Spice Money is a FinTech company that provides financial services to customers in rural and semi-urban areas of India through the largest growing network of Spice Money Adhikaris.
Company Name- Spice Money Limited
Become a Spice Money Adhikari- Spice Money offers its MiniATM services through the digital Adhikari network spread across the country.
Spice Money MiniATM- The Adhikari network of Spice Money has its reach all over India to provide the unbanked people the cash withdrawal service through MiniATM.
4. RapiPay MiniATM Service
RapiPay is one of the leading FinTech companies working towards the digital empowerment of rural India with the help of its Agents.
Company Name- RapiPay FinTech Private Limited
Become a RapiPay Agent- The MiniATM service of RapiPay is offered by its Agents who are present in every state in India.
RapiPay MiniATM- The Agent network of RapiPay is actively engaged in offering the MiniATM service to unbanked people.
MiniATM service of these 4 popular MiniATM service providers in India is targeted towards making the cash withdrawal facility readily available for people who don't have easy access to banks/ATMs in their areas.
Importance of MicroATM Service in India
The MicroATM service in India is an important initiative that aims to provide banking services to people who live in remote and rural areas where access to banking services is limited.
The importance of the mATM service in India can be understood in the way it is increasing the level of financial inclusion in the country, how convenient it is for people who don't have banks/ATMs nearby to withdraw cash, and how it is making India more digital by encouraging the extensive use of easy cash withdrawal service among rural people.
The MicroATM service of PayNearby, BANKIT, Spice Money, and RapiPay is an important initiative that is helping to bridge the gap between traditional banking services and the unbanked population in India.
If you are looking for the best MiniATM service provider, then you must consider the one that offers the maximum commission on each cash withdrawal, and BANKIT with its high market credibility seems like the best fit for the same.